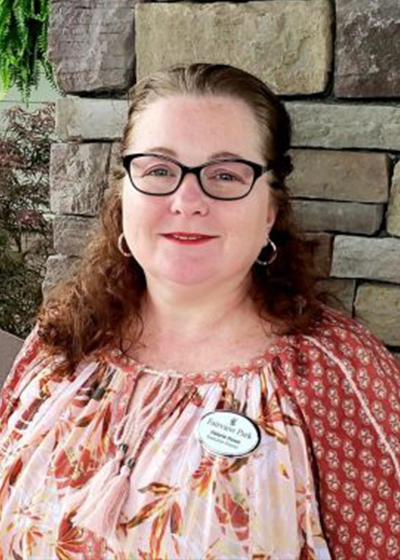 Valerie has 20+ years of experience in the healthcare industry in South Carolina. She has worked in hospital settings, doctors' offices, skilled nursing facilities, and in assisted living and memory care communities. She has worked as an LPN and Community Residential Care Facility Administrator. Valerie attended the Technical College of the Lowcountry where she received her Associate of Arts degree as well as her Licensed Practical Nursing diploma. She then went on to complete her Bachelor's in healthcare management and her Master's in healthcare administration through South University. She is currently working on her Doctorate in Business with a late 2020 completion date. Valerie's mission is to advocate for the senior population that she serves to promote the availability of high-quality senior housing throughout the aging process. She strives to provide seniors with exceptional quality care in a safe and comfortable environment that allows individuals to live life to the fullest. Valerie is married to Paul and has 5 children and 3 grandchildren. She and her family enjoy camping and being outdoors. She has lived on the Coast for many years but is proud to call the Upstate her new home.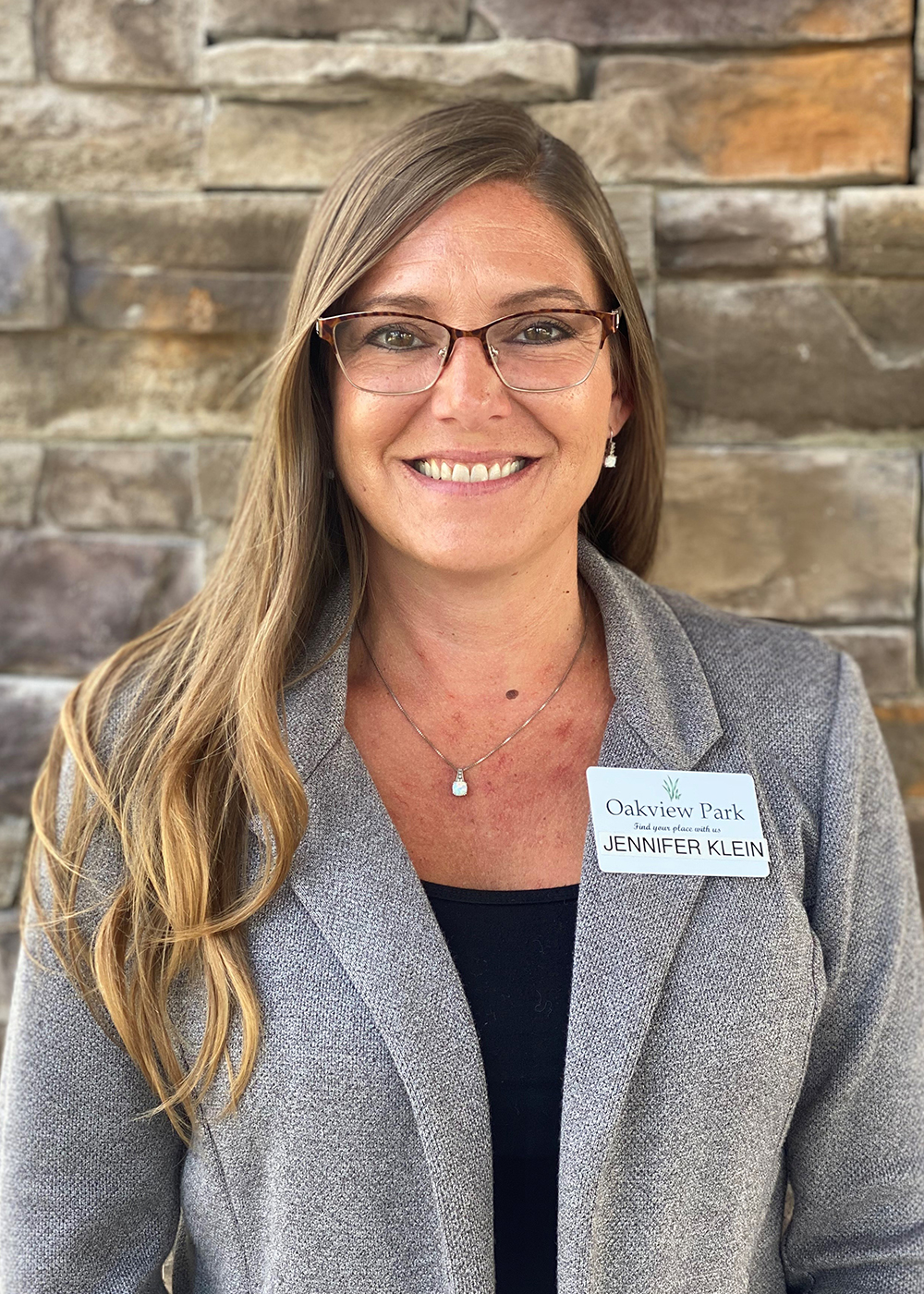 Sales & Marketing Director
Jennifer moved to South Carolina from the Southern Illinois area with her fiancé and two fur babies; Annie (Female, American Johnson Bulldog) and Orangey (Male, Orange Tabby). She graduated from Saint Louis University with her Bachelors in Communication and has a background in Hotels & Hospitality. She has worked in Sales & Marketing for over 15 years and is passionate about helping families and seniors. If you ask her, what drives her to get out of bed in the morning, she would tell you "I enjoy being able to make a difference, every day." Jennifer enjoys gardening, cooking and anything outdoors.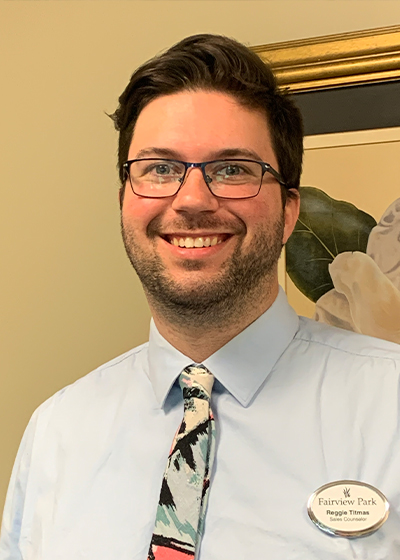 Reggie was born and raised in Greenville, South Carolina. After graduating from Winthrop University with a degree in Healthcare Administration, he returned upstate to focus on the senior health industry. He has a background involving durable medical equipment, skilled nursing care, and palliative care.
Reggie is passionate about being an advocate and resource for seniors and their families. In his spare time, Reggie enjoys playing video and board games, cooking, and film.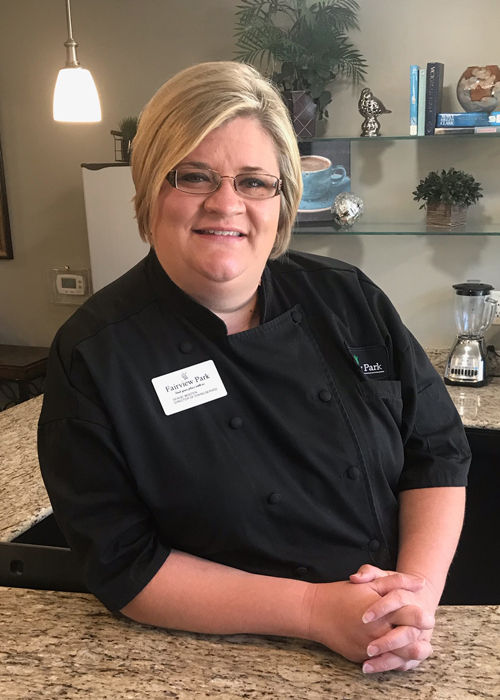 Denise is the food service director for Fairview Park Assisted Living, and has been working here for four years. She started this line of work 14 years ago with a smaller assisted living community in the Greenville area. Denise enjoys making delicious and nutritional meals for our residents!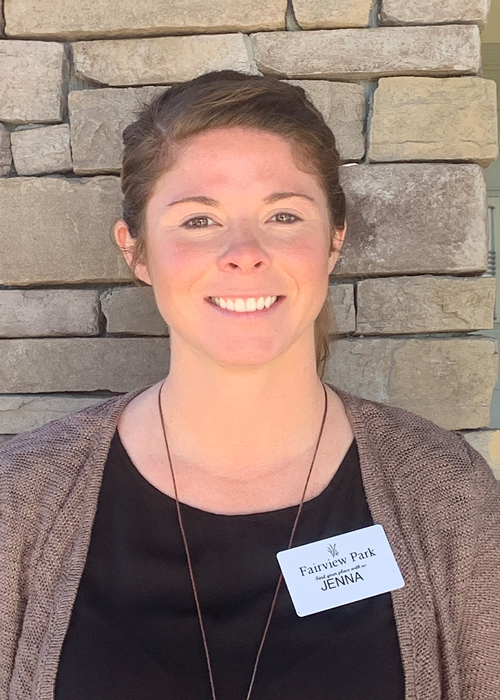 Jenna was born and raised in Greenville, South Carolina. She graduated from North Greenville University with a Bachelor's in Health Science, specializing in gerontology. She is a Certified Nursing Assistant and has been an Activity Director for almost five years. She previously worked as a kindergarten teacher but missed working with seniors, so she followed her passion and began working at Fairview Park.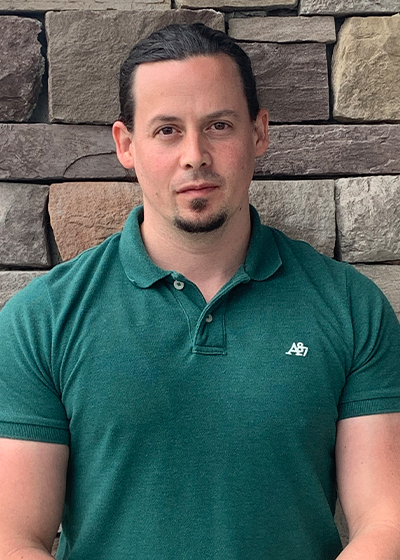 Cody lives in Simpsonville and has over nine years of experience in maintenance including electric, carpentry, drywall, plumbing and HVAC. He likes playing the piano for our residents and is also fluent in percussion, bass and guitar. He enjoys helping his local church band when needed and is always ready to help assist our residents. Cody is excited to be of service to our residents and strives to make a difference every day.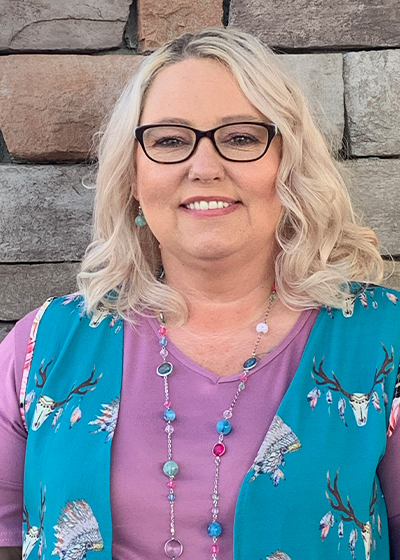 Alicia is happily married with four children. She has been a nurse for 12 years and has experience in Family Medicine, GI, Hospice and HR. In her spare time she likes to ride Harley Davidson motorcycles and participate in fishing tournaments.
"Some have compassion, making a difference." Jude 22