The confetti has settled, but we're still riding the high of winning an A-List Best of Simpsonville for Senior Care & Services award by The Simpsonville Chamber of Commerce for our community at Fairview Park.
To say it's an honor would be an understatement.
Fairview Park provides assisted living and memory care (independent living coming soon) to seniors in Simpsonville, SC. It's such an honor to serve our community, but to be recognized as the best is a genuine blessing.
Making a difference in a senior's life is a special feeling. Take a look behind the curtain with us and see how seniors experiencing the best senior care and services in Simpsonville spend their days.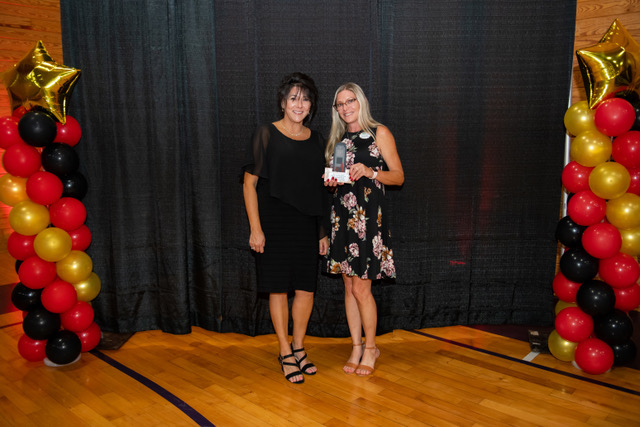 A Day In The Life Of Fairview Park
Seniors With Pep in Their Step
On October 1, we celebrated International Coffee Day. As we began dipping our doughnuts, the news came in that we were A-List winners. We weren't just buzzed off of the caffeine that day.
Every morning begins with morning news (or prayers on Sundays), followed by exercise. It's an excellent way for the residents to get together and get moving. Whether we're getting in our steps or playing volleyball, the seniors at Fairview Park enjoy extending their level of independence by staying active and connected.
After we cool down from a workout, we settle into an activity to work up our appetites for lunch. Some of our favorite mid-morning activities include:
Lunchtime
Lunch is a big deal around here. Not only does our award-winning culinary team whip up delicious and nutritious meals, but we might also see you out around Simpsonville's tastiest spots when we go out for lunch. Some of our favorites are:
O'Charley's Restaurant+Bar
671 Fairview Road
Simpsonville, SC 29680
Coach House
637 South Main Street
Simpsonville, SC 29681
Cracker Barrel
3954 Grandview Dr.
Simpsonville, SC 29680
Snacking, Singing, and Shopping
Afternoons are the perfect time to take a nap, but you never know what you might miss at Fairview Park.
What better time than the afternoon to go for a scenic drive, shopping trip, or explore our creative side? One perfect fall afternoon, we combined all three and checked out The Golden Strip Pumpkin Patch to grab supplies for an art project.
Following lunch is a great time to engage the right side of our brain. Whether we're getting the old band back together, dipping our toes into street art, or getting into the holiday spirit, we're amazed at how creatively our residents express themselves.
Of course, there is balance, and we get back into the brain's left hemisphere with some pretty serious games of bingo followed by making snacks.
Other pre-dinner activities include:
Party Time
We can't wrap up a slice of life at Fairview Park without mentioning how much we love to party, and winning an A-List award was certainly a cause for celebration.
Our victory bash included tacos, ice cream, and a photo booth. We'd like to give a round of applause to the local businesses who celebrated with us:
Thank You, Simpsonville Area Chamber of Commerce
We can't thank The Simpsonville Area Chamber of Commerce enough for organizing this way to highlight local businesses and services. We're incredibly thankful to all of you who voted for Fairview Park.
If you or a loved one is interested in assisted living or memory care, visit us! We're also excited to announce our new independent living community, Legacy Reserve at Fairview Park, opens soon.