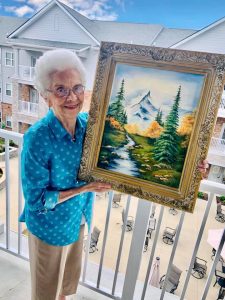 Legacy Reserve at Fritz Farm, an upscale Atlas Senior Living community in Lexington, KY, is always planning something special for their residents to keep their spirits and creativity high during the pandemic.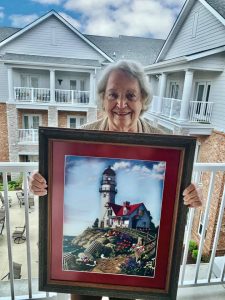 Jacqueline Kennedy, the Sales and Marketing Director for Legacy Reserve, came up with the idea of a virtual art contest that several of the residents participated in. Legacy Reserve asked the public to vote from their Facebook post of collected photos showing the artwork from the residents and asking viewers to pick which painting they liked best. Votes were tallied by the most 'likes' and 'shares', and there were hundreds of votes! There were watercolor submissions, needlework submissions, and paintings on not just canvases but boxes and chairs as well. 
We are always so impressed by our residents' skills and creativity! People even inquired if the artwork they made was for sale. 
Check out the story on WKYT and LEX 18!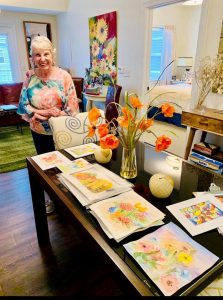 About Legacy Reserve at Fritz Farm
Legacy Reserve sets the standard in Lexington, KY for non-traditional retirement living with opportunities for seniors to live life to the fullest. Lexington's luxury independent living, personal care, and memory care community Legacy Reserve provides a carefree lifestyle for seniors where they can pursue new interests, enjoy fine cuisine, and cultivate lasting friendships, all in the security and comfort of an upscale living environment.